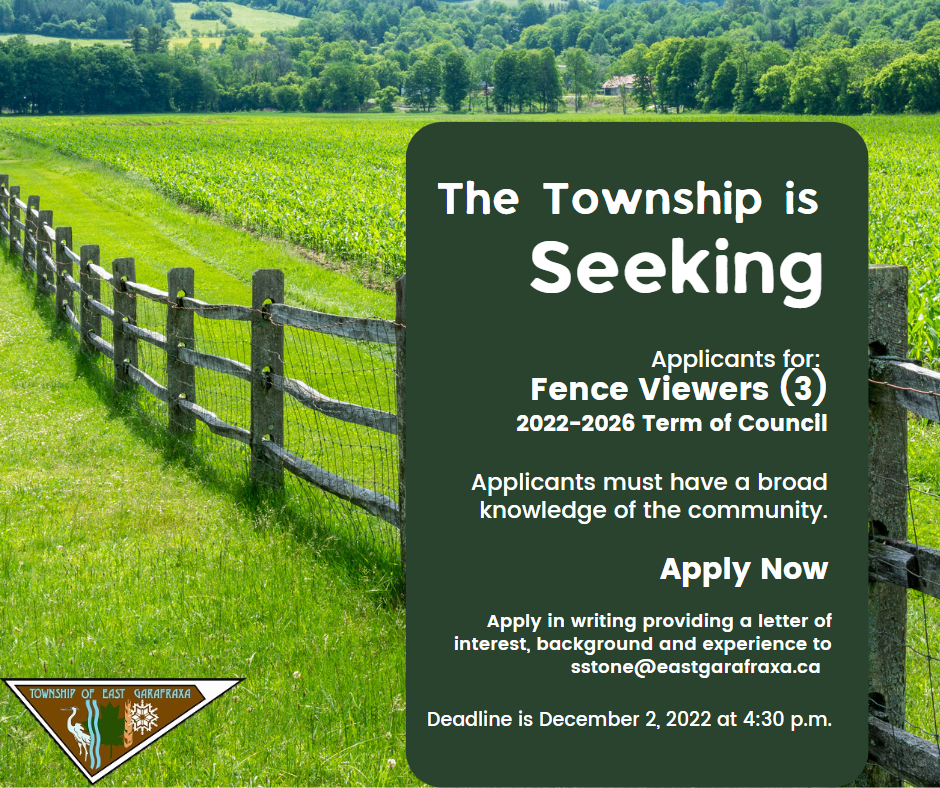 Posted on Thursday, November 17, 2022 04:37 PM
The Township of East Garafraxa is accepting applications for the position of Fence Viewers (3 positions available).
The Line Fences Act provides a procedure, administered by the local municipality, for resolving line fence disputes between adjoining properties. Line fence disputes may be arbitrated by fence viewers when the owners are unable to reach an agreement when a new line fence is to be constructed or an existing line fence is to be reconstructed or repaired. Fence viewers...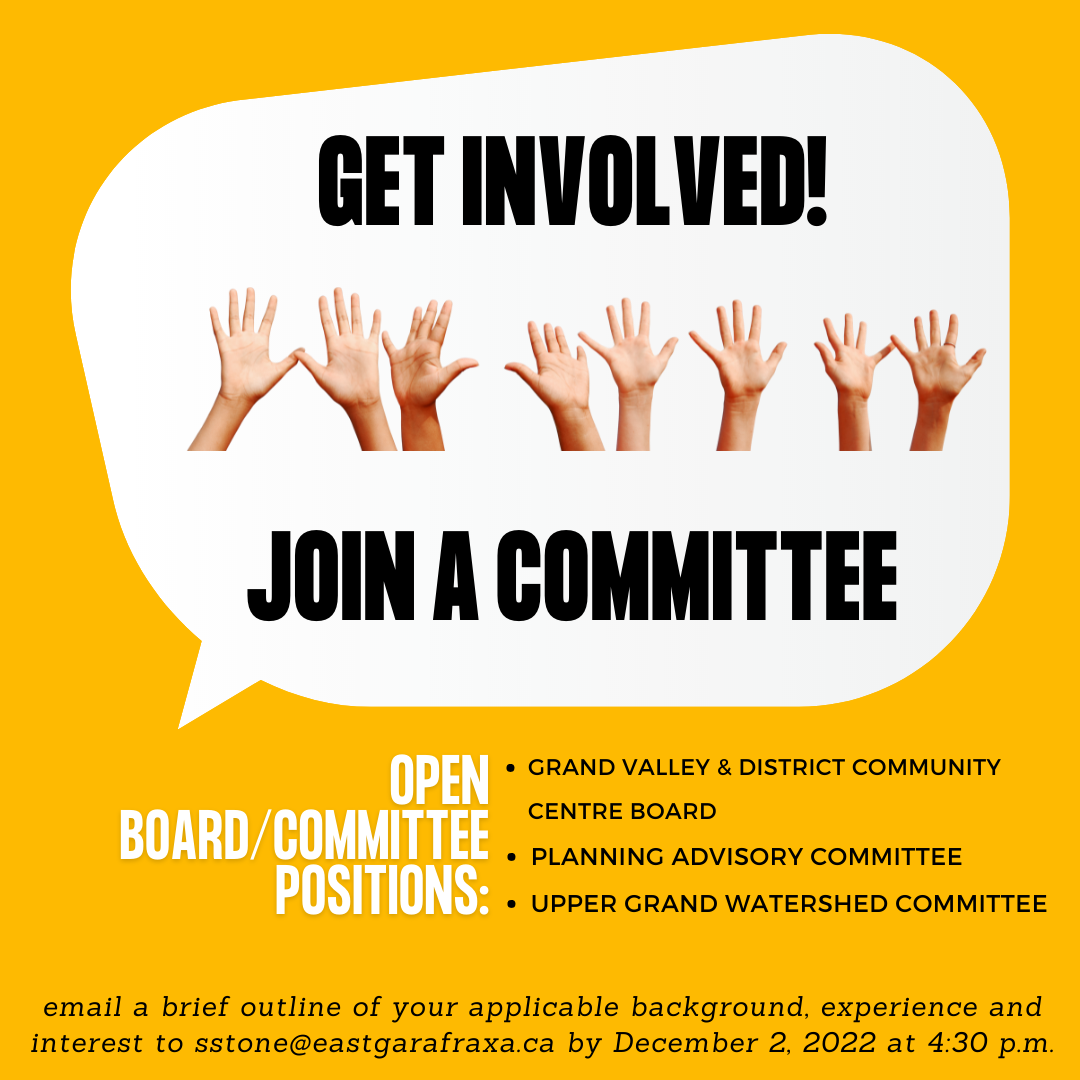 Posted on Wednesday, November 16, 2022 04:28 PM
Citizen Appointments for the Term of 2022 to 2026
The Township of East Garafraxa will be making citizen appointments to certain special purpose bodies, as listed below. The Township is committed to equitable and inclusive participation of the public on boards and committees that govern and inform the work of the Township.
Applications should be in writing addressed to the undersigned and should provide a brief outline of your applicable background, experience and interest.
Applications must be received...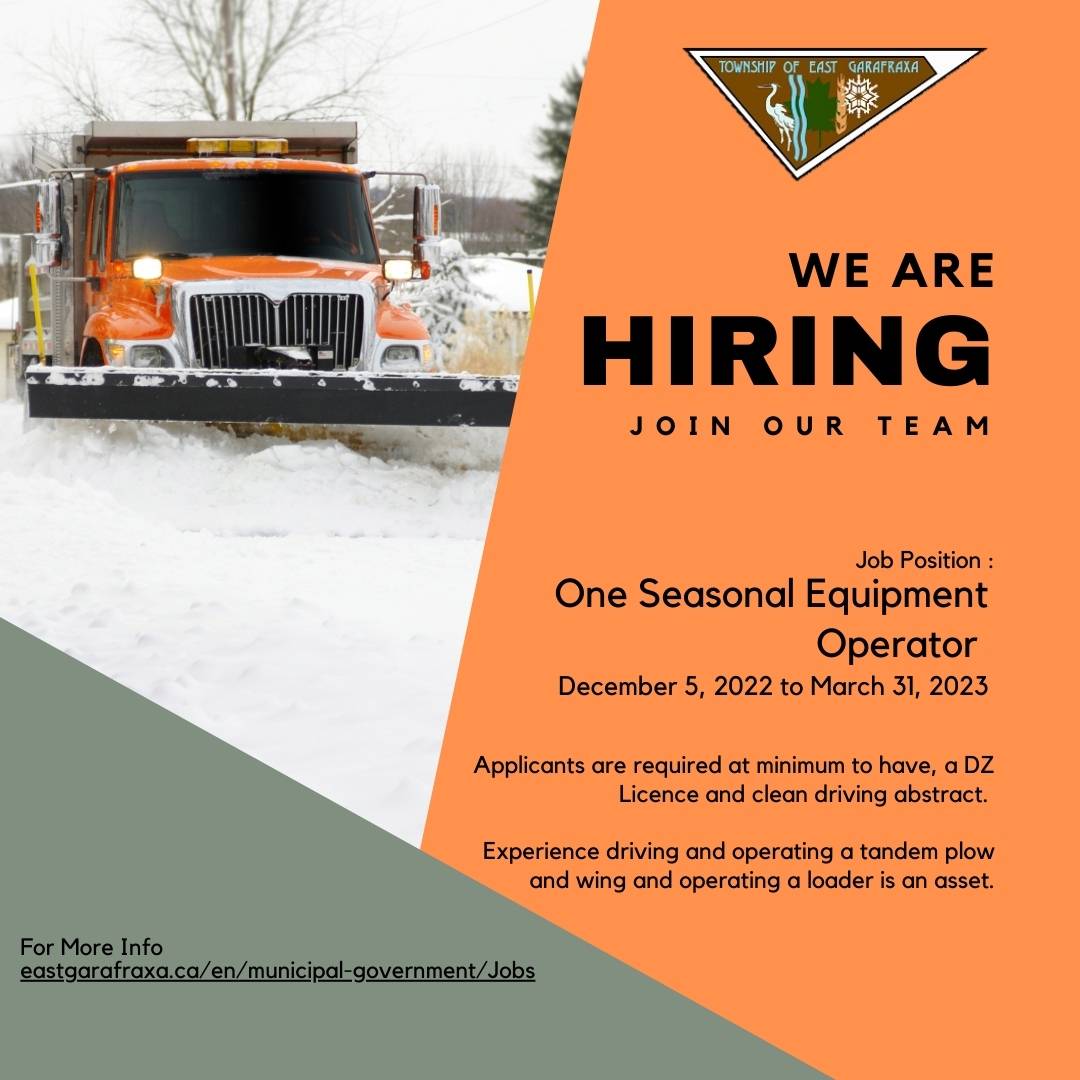 Posted on Wednesday, November 16, 2022 03:24 PM
One Seasonal Equipment Operator Employee - December 5, 2022 to March 31, 2023
Applicants must have at minimum, a DZ Licence and clean driving abstract. Experience driving and operating a tandem plow and wing and operating a loader is an asset. Must be available to work shifts and weekends, 42.5 hour minimum week. The position will be in effect from December 5, 2022 to March 31, 2023.
Interested applicants are invited to submit a cover letter and resume, in person or by email,...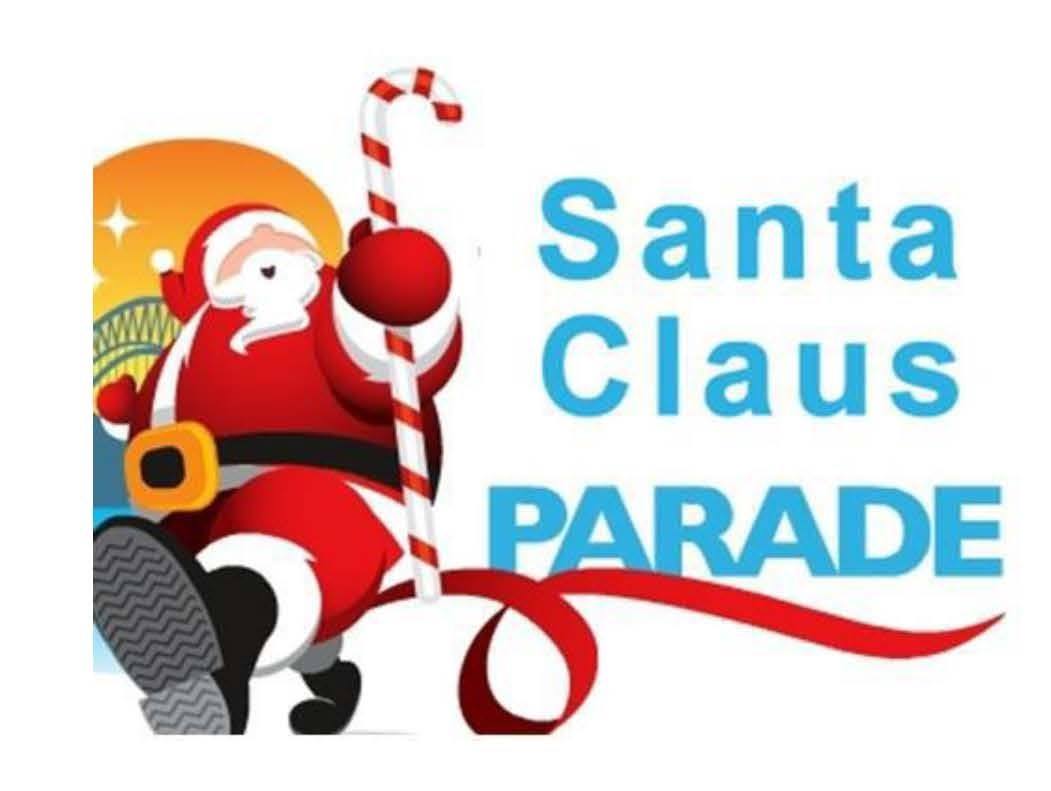 Posted on Friday, October 21, 2022 01:43 PM
Saturday, November 26, 2022
Starts at 7:00 p.m.
Downtown Grand Valley
Float prize draw, value $150
(floats must be registered in advance, email: bbs@rogers.com)
Visit with Mr. & Mrs. Claus at the Community Centre, 2:00 p.m.-4:00 p.m. Santa's mailbox will be available (please include a return email address for a reply). Enjoy free family ice-skating party and free hot chocolate at the Arena, 3:00 p.m.-5:00 p.m. Donations to the Grand Valley Food Bank are being accepted.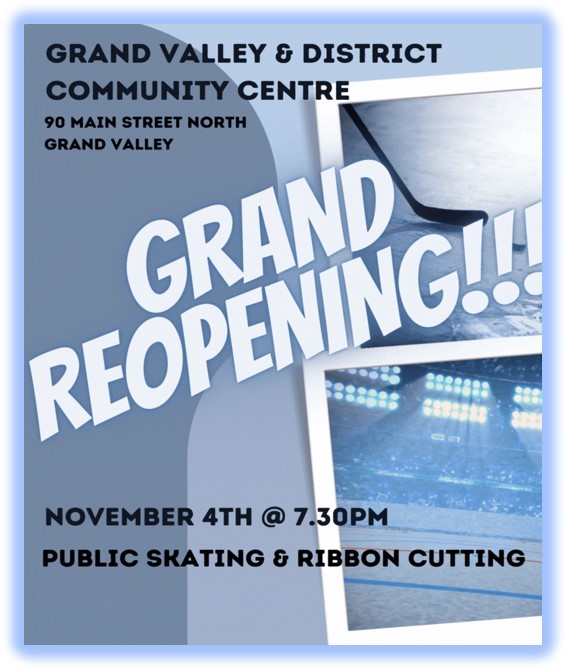 Posted on Friday, October 21, 2022 01:36 PM
Grand Valley & District Community Centre invites you to the Grand Reopening!!
Following the ribbon cutting ceremony, the arena will be open for public skating.