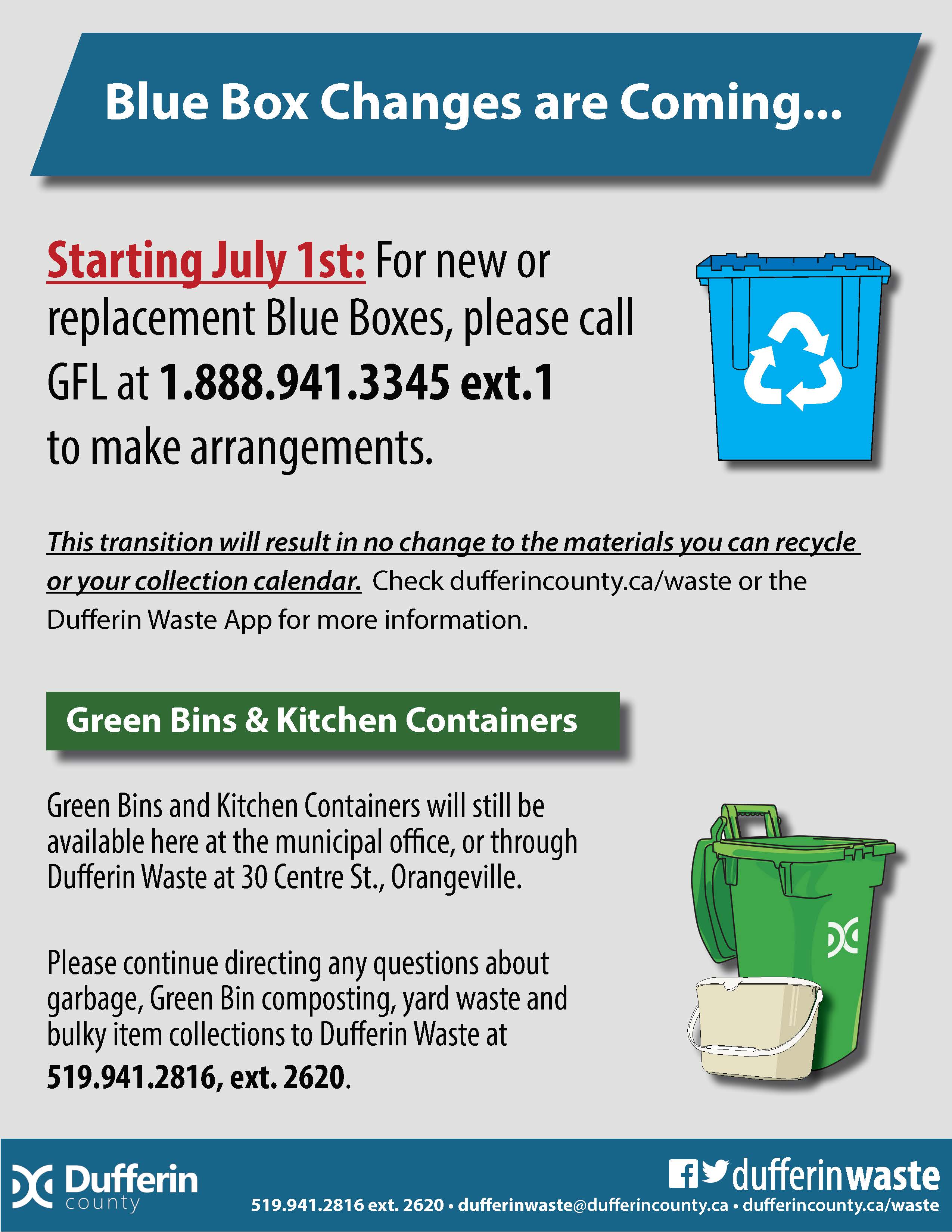 Posted on Thursday, June 01, 2023 11:24 AM
Starting July 1, 2023 new or replacement Blue Boxes will not be available for pickup at the Township office. To obtain a new or replacement Blue Box after July 1, 2023 please contact GFL at 1-888-941-3345 ext. 1 to make arrangements.
Green bins and kitchen containers will still be available at the Township Office.
Posted on Monday, May 29, 2023 10:44 AM
Township of East GarafraxaNotice of Public Information Centre for the Marsville Water System ExpansionMunicipal Class Environmental Assessment Study
Public Information Centre to be held June 15, 2023 from 6:00 p.m. to 8:00 p.m. at the Township of East Garafraxa Administration office.
Please see Notice of Public Information Centre dated May 26, 2023 for details.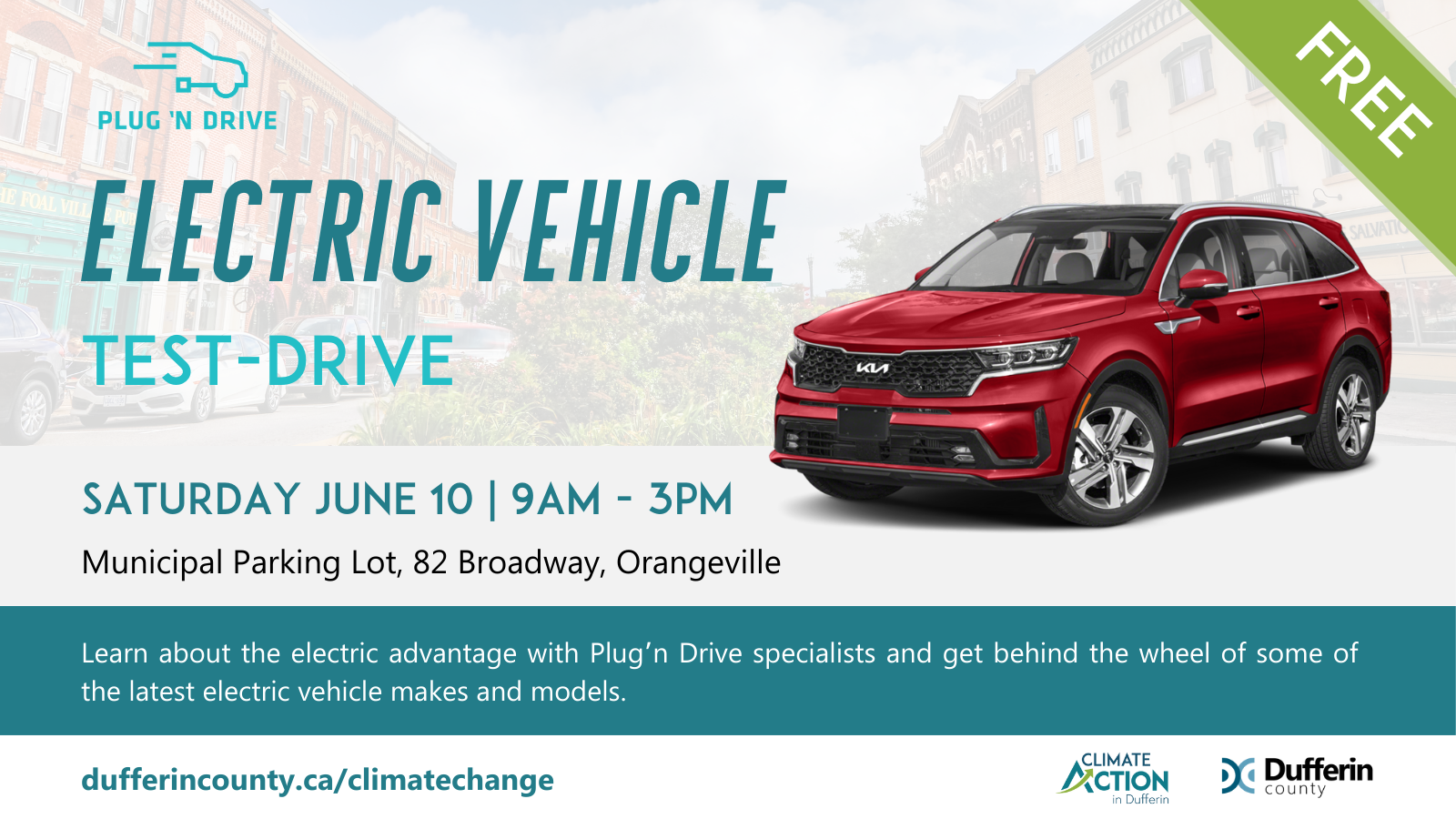 Posted on Tuesday, May 23, 2023 11:51 AM
Take the wheel and experience the benefits of electric power!
Dufferin County invites residents to join on Saturday June 10th for a free electric vehicle test-drive experience with Plug'n Drive. The event will take place at the 82 Broadway Street municipal parking lot in Orangeville from 9:00 a.m. – 3:00 p.m. where residents will have the opportunity to get behind the wheel of a variety of EV makes and models including:
Hyundai Ioniq5 Sorento PHEV Chevrolet Bolt EUV Premier Volvo C40
Test-drives will...
Posted on Thursday, May 18, 2023 09:31 AM
NOTICE OF PUBLIC MEETING FOR A TOWNSHIP-INITIATED AMENDMENT TO THE TOWNSHIP OF EAST GARAFRAXA ZONING BY-LAW 60-2004, AS AMENDED
File: Z1-23
In accordance with Section 34 of the Planning ActR.S.O. 1990, CHAPTER P.13., a statutory public meeting is being held concerning a Township wide Zoning By-Law Amendment to bring the Township Zoning By-Law into conformance with Township Official Plan Amendment No. 8 and Provincial legislation with respect to Accessory Dwelling Units and modifications to certain...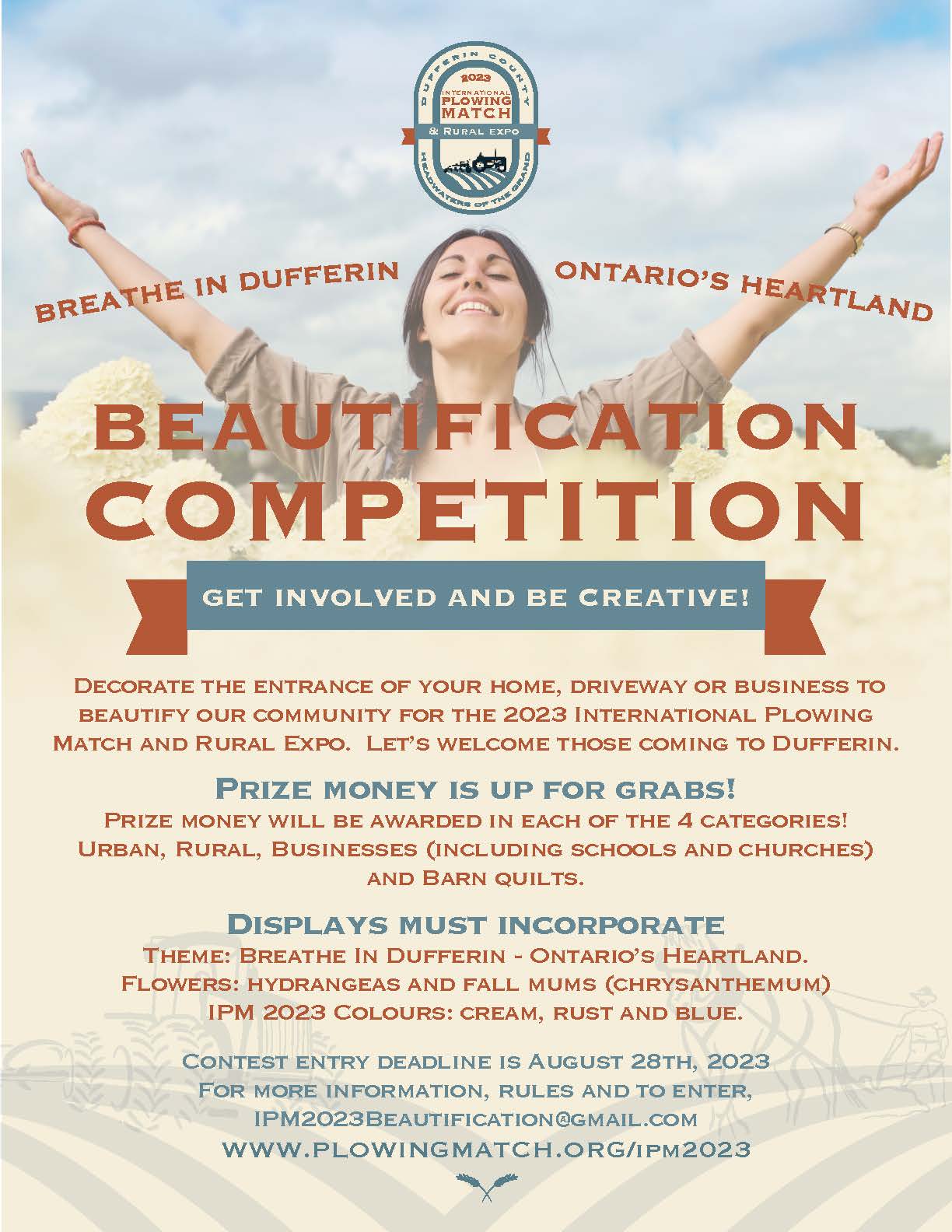 Posted on Wednesday, May 03, 2023 12:54 PM
The International Plowing Match and Rural Expo (IPM) is coming to Dufferin September 19-23, 2023!
This event is held annually in Ontario and is North America's largest outdoor agricultural and rural expo and attracts more than 80,000 visitors over the 5 day event.
This is an opportunity to showcase our rich abundance of agricultural farmland and quaint towns and villages within Dufferin County.
The 2023 IPM Beautification Competition is your opportunity to visually demonstrate your community...