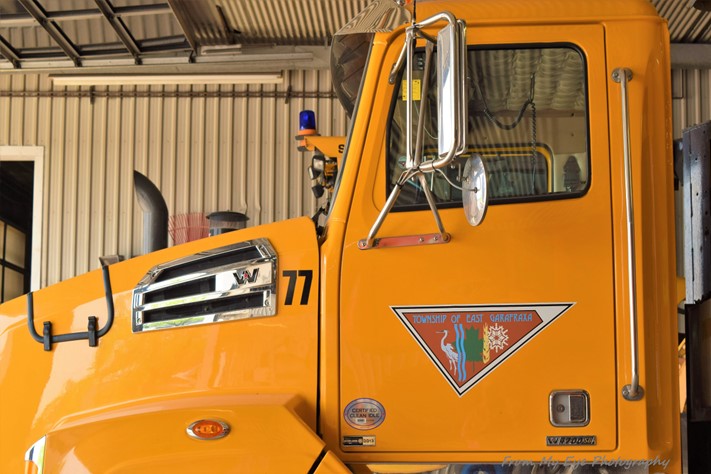 Contact Public Works
If this is a life-threatening emergency including a vehicle collision, please call the ambulance, police, and fire at 9-1-1.
For Township road-related hazards please contact:
226-259-9400 during business hours
OR
519-939-2600 after hours (emergencies only).
If the issue is on a County of Dufferin road – please contact the Dufferin County Public Works at 519-941-2816 ext.. 2600
Load Restrictions
Half Load restrictions for the Township of East Garafraxa roads are lifted as of Monday, May 1, 2023.
Load restrictions are in effect each year from approximately March 1st to May 15th in the spring when roads are weakened by excess water and frost which can be damaged by heavy vehicles. To protect the roads, weight limits are in place until the roads are determined to be structurally sound. Permits are required to moved excess loads during Half Load season. Please contact the office for further information.
Reason for Weight Requirements
In the spring, as frost comes out of the ground and moisture comes out of the road bed:
Roads become softer and weaker;
Heavy loads on roads can cause it to sink and break apart, which can lead to permanent damage;
Half-load restrictions are put in place to protect our roads and road beds from being damaged; and
Reduces the need of having to re-build a road after every spring thaw.
Time of Year
With spring thaw and changes in weather, half-load restrictions are generally from March 1st to May 15th. Exact dates are set each year, dependent on road conditions and temperatures.
17th Line Road Closure (Closed Until November 26, 2023)
Notice - November 24, 2022
Please be advised the 17th Line in the vicinity of the Greenwood gravel pits will remain closed until November 26, 2023.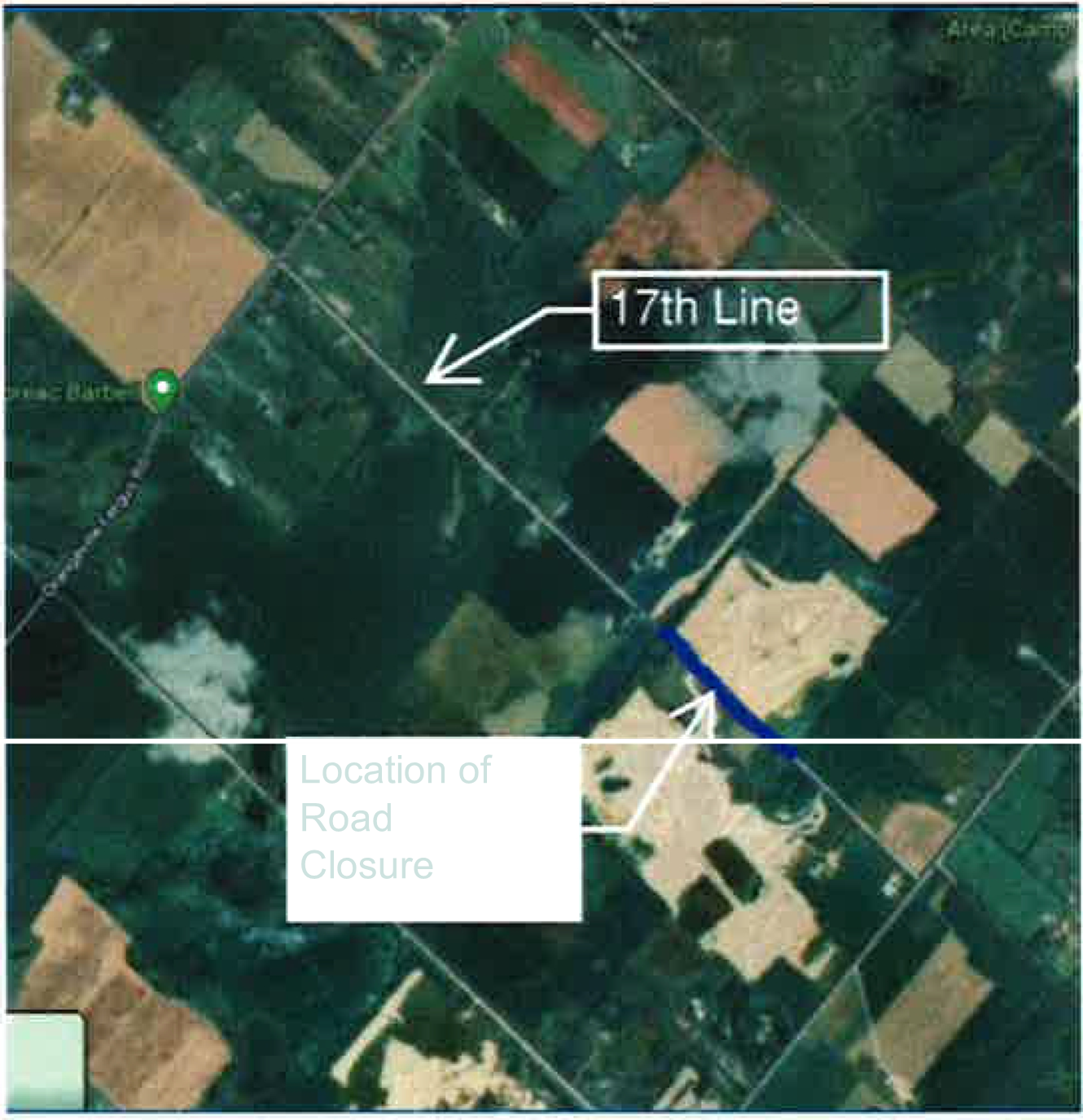 The purpose of the road closure is to reconstruct the road at a lower elevation, extracting the aggregate that lies below it. The work is being completed by Greenwood Construction under the supervision of the Township.
Please contact, Dave Knight, Director of Public Works at 226-259-9400 if you have any concerns.
To view details of the 17th Line Closure and for updates please visit Municipal511.ca.
To find out more about road closures and/or construction occurring within the Township of East Garafraxa please visit Municipal 511 website.

Winter Information
Winter Parking
Take notice that under the provisions of the Highway Traffic Act, Section 170, Subsection 12 for the period of November 15, 2022, to March 31, 2023, or as deemed necessary.
No person shall park or stand a vehicle on a highway in such a manner as to interfere with the movement of traffic or the clearing of snow from the highway. R.S.O. 1990, c. H.8, s. 170 (12).
Any vehicle obstructing snow removal operations will be referred to the OPP and shall be removed at the owner's expense.
The term "highway" includes a common and public highway, street, avenue, parkway, driveway, square, place, bridge, viaduct or trestle, any part of which is intended for or used by the general public for the passage of vehicles and includes the area between the lateral property lines thereof.
Salt and Winter Maintenance
What can I do at home to help keep salt out of the environment?
Snow Clearing
No Person shall deposit snow onto the road or road allowance pursuant to the Highway Traffic Act, Section 181. Please note that this includes pushing the snow across the road to the road allowance.
Winter Driving
For information on how to get ready for winter and stay safe on the road visit the Ministry website
Dufferin County Winter Driving Video

Winter Tires

Putting winter tires on your vehicle:

Improves traction and control in frost, snow and icy conditions; and
Shortens braking distances by as much as 25%.

Check your tires regularly for wear and pressure. Cold weather can bring down your tire pressure, and worn or damaged tires make it harder to drive safely.