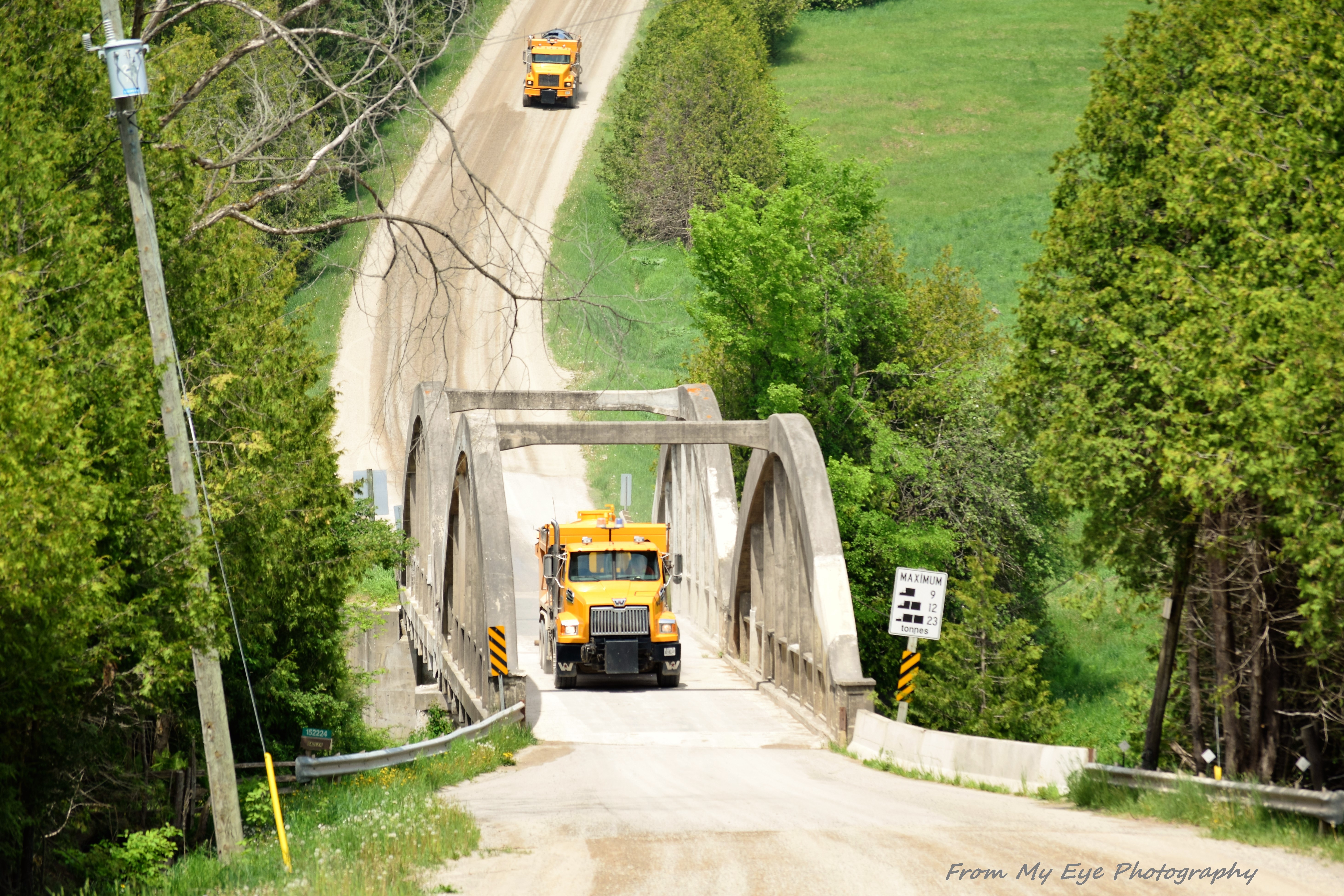 Reduced (Half) Load Restrictions
Reduced (Half) load restrictions have been lifted for all Township Roads.
Road Closures
To find out about road closures and/or construction occurring within the Township of East Garafraxa please visit Municipal 511 website.

Winter Driving
For information on how to get ready for winter and stay safe on the road visit the Ministry website
Dufferin County Winter Driving Video
Winter tires
Putting winter tires on your vehicle:
improves traction and control in frost, snow and icy conditions
shortens braking distances by as much as 25%
Check your tires regularly for wear and pressure. Cold weather can bring down your tire pressure, and worn or damaged tires make it harder to drive safely.
Salt and Winter Maintenance
What can I do at home to help keep salt out of the environment?

General Information
Parking
Take notice that under the provisions of the Highway Traffic Act, Section 170, Subsection 12
For the period of November 15, 2022, to March 31, 2023, or as deemed necessary.
No person shall park or stand a vehicle on a highway in such a manner as to interfere with the movement of traffic or the clearing of snow from the highway. R.S.O. 1990, c. H.8, s. 170 (12).
Any vehicle obstructing snow removal operations will be referred to the OPP and shall be removed at the owner's expense.
"highway" includes a common and public highway, street, avenue, parkway, driveway, square, place, bridge, viaduct or trestle, any part of which is intended for or used by the general public for the passage of vehicles and includes the area between the lateral property lines thereof.
Snow Clearing
No Person shall deposit snow onto the road or road allowance pursuant to the Highway Traffic Act, Section 181. Please note that this includes pushing the snow across the road to the road allowance.