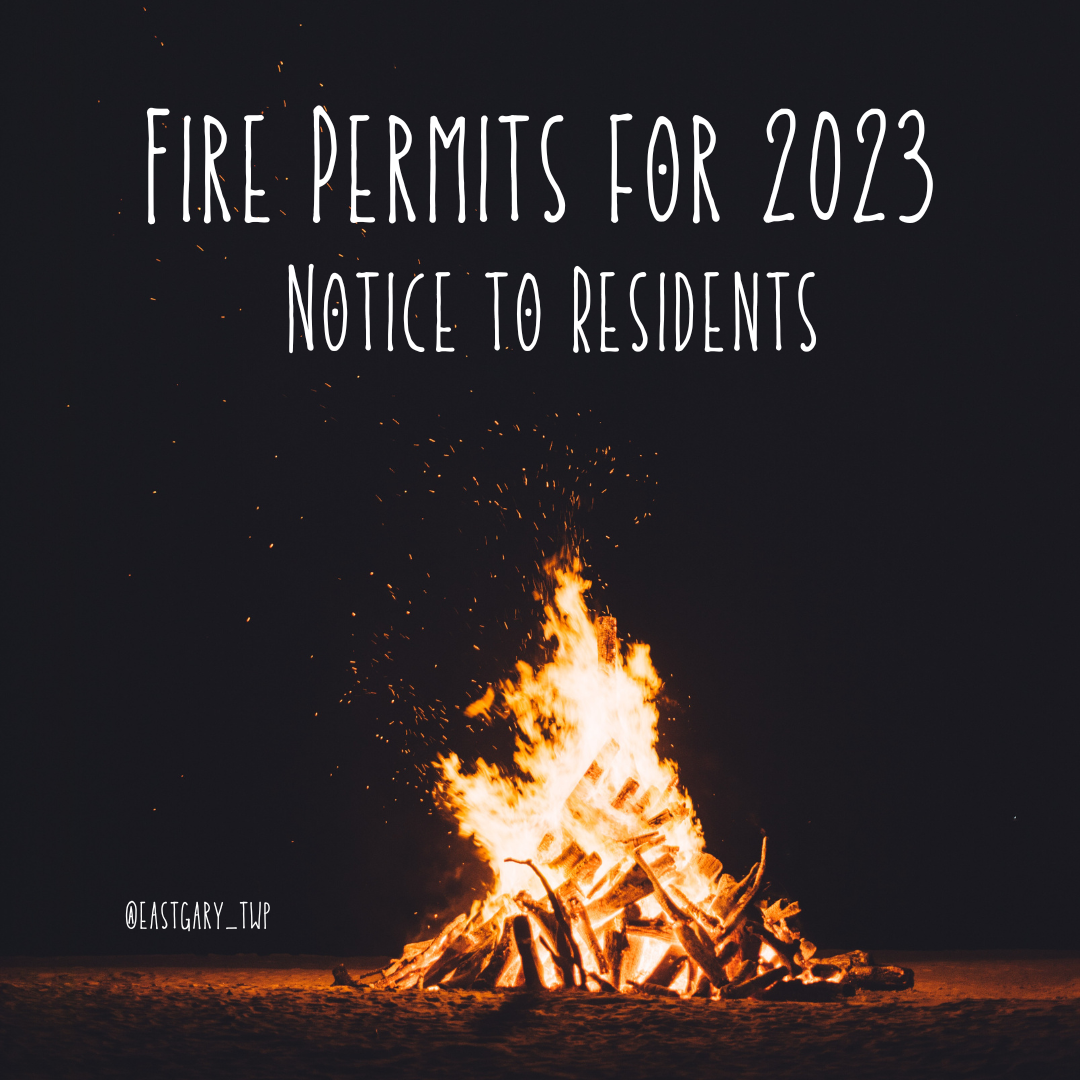 Fire Permits
Fire Permit Application can be found on our Applications, Forms, Licenses and Permits page under administration.

Fire permits are required for all burning within the Township. Fire bans may be imposed at any time due to weather conditions.
Fire permits are available, at no charge, at the Municipal Administrative Office or electronically by filling out the fillable form and emailing or faxing it back to the Township.
By signing the Fire Permit you are verifying that you have read and understood the accompanying Fire Permit By-Law 07-2009 and accept full responsibility for the results of your actions in lighting a fire and agree that the requesting and obtaining of a permit does not absolve you of the responsibility for the results of your actions.
Permits are not valid without a Municipal Official Signature & Permit Number. Once your permit has been approved at the office, it will be returned to you using the same manner as it was submitted.
**In the event any person proposes to start or set a fire which is larger than the maximum size provided in Section 4 such person shall contact the Fire Chief, or his/her designate, to request a site inspection. The Fire Chief or his/her designate may or may not authorize the fire to be ignited, subject to such conditions as the Fire Chief or his/her designate may impose, issued in writing.**